Salesforce is, by far, the biggest CRM in the market. Owning 19.8% of the market share, it outpaces its 4 following competitors together. These impressive stats, especially in such a competitive market, generate a series of challenges for future businesses related to workforce and talent hunting.
In this article, we'll be reviewing some of them, and exploring some solutions, good practices, and possible allies to face those challenges.
Salesforce will keep on growing
For the job market, trends are as important as in any other one. In this sense, Salesforce's growth is a sensible point to pay attention to, as it is already contributing to quickly increasing workforce demand: Including the whole Salesforce environment, global talent demand was up by 364% last year.
If your company is currently using Salesforce, you may have already experienced how this demand implies greater difficulties by the time of hiring.
Talents aren't as many as the market needs
The interest of young talents in Salesforce is notorious, as it is one of the biggest opportunity creators of the time. However, this interest isn't fulfilling the job market's needs: to put it simply, the skilled workforce grew by 23%, which is extremely little compared to demand.
This situation leads to a well-known problem -the lack of qualified people in IT-, which needs new optimized solutions according to the present time.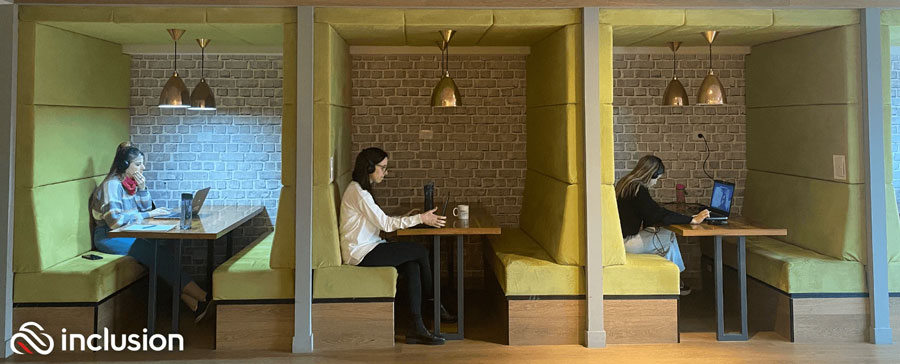 What are the most common solutions?
Within the accelerated business world where we live, companies don't always have the time to strategically respond to problems. On the contrary, many firms react spontaneously to demand based on short-term benefits and drawbacks.
Let's look at the different options that can be actually found, and their different characteristics.
Increasing recruiters and HR (Human Resources)
The first obvious, thoughtless answer is: hiring more recruiters. The reasoning is simple: we dedicate more resources to finding talents, so we reach them sooner and better.
Unfortunately, this option isn't really efficient. Recruiters are also expensive resources, given that many sectors are experiencing the same talent shortage. But that's not it: nowadays the problem doesn't end with recruiting.
Since companies of all sizes are hiring and have equal conditions on flexibility due to remote work, the IT area has an extraordinary rotation rate between job places. This basically means retention is another aspect you'll have to take care of, which isn't solved by recruiters at all.
Employee upskilling
This option is being taken by several big companies. Its popularity grew after the phenomenon known as Great Resignation. With expectations of 55% of Americans looking for new jobs this year, firms found upskilling as a way of attracting professionals and developing their teams' abilities.
The idea is to train internal teams through programs and associations with different education entities. Of course, this way the firm builds great fidelity and long-term, high-quality relationships with its team.
Even though this strategy is a great path for sustainable growth, it has an important drawback to consider: Time. As you may imagine, a deep, rich technology such as Salesforce needs to dedicate a lot of time to learning and training. Besides, upskilling is usually expensive qualified certifications and courses are fee-based.
This turns the building strategy into a necessarily long-term project that involves a great deal of effort, which probably won't solve the needs companies already have.
"Buying" contractors
The third possibility, whose popularity is growing year after year, is "buying" talent. And what does this mean? Through specialized companies, you are able to find talents and add them to your teams.
In this case, there are basically two ways of finding specific talents for your company. The first one works in an equivalent way to an external HR department: they hunt for talents and present them to you. Thereafter, the contractor relation becomes your firm's responsibility.
As we described in this article, the HR method has a significant drawback related to volatility: this kind of contractor works on short-term projects and has a great rotation rate based on huge demand. As a result, there's an important risk that they'll have little compromise and leave a project in the middle of the process, generating a profound impact on the roadmap.
On the other hand, there can be found companies that work with a staff augmentation system.
Staff Augmentation companies: why are they the right solution?
An IT staff augmentation company is basically a technology company, fully dedicated to building and managing teams and people. This way employed talents can rely on an organization that understands and values their potential and can help them find the right projects for them. For Salesforce specialists as well as for any other professional, working this way is an excellent choice worldwide.
For businesses, this method implies a series of concrete benefits:
Easy outsourcing
Access to budget-friendly markets
Support provided by experts
Warranty on the qualifications and person's performance
Long-time project sustainability
With this kind of help, containment, and consultancy, team growth is made a lot easier both for your company and the new team members.
Staff augmentation companies' expertise and dedication optimize the whole hiring process, making it possible to find Salesforce talents within 15 days. This way, firms are rapidly able to develop their workflows, streamline processes and implement a tool that will provide real-time insights. In short, improving their whole business process with their teams and clients.
Want to learn more? Contact us and let's explore how we can help you beat the Salesforce talent shortage faster and more cost-efficiently!