TRUSTED BY LEADING COMPANIES
TRUSTED BY LEADING COMPANIES
Get immediate access to a wide pool of tech experts and create a highly qualified and innovation-driven team.
Once the group of roles is defined we will create a top dedicated engineering team with precise vetted skills, capable of adapting to your current projects and fluently interacting.
Whether you are looking to increase your capacity, bridge until you hire a permanent team, find very specialized skills or have a more flexible labor, staff augmentation is for you.
RAMP-UP YOUR TIME INTEGRATING A HIGH-SKILL TEAM TO YOUR COMPANY
WE GUARANTEE STREAMLINED PROCESSES, REAL-TIME COMMUNICATIONS AND ROBUST SECURITY PROTOCOLS!
+15 years as strategic software outsourcing partner for companies in the US, Canada and Europe.
What is IT Staff Augmentation?
IT Staff Augmentation is a service designed to add extra talent to your team on an on-demand basis. This allows businesses to immediately find the right fit for hard-to-fill or temporary positions, which boosts the scalability and efficiency of project development.
Today, companies all over the world use IT Staff Augmentation to reach their goals faster and more cost-efficiently. Thanks to IT staffing, any organization can bypass every speed bump related to sourcing, recruiting, and retaining talented software engineers.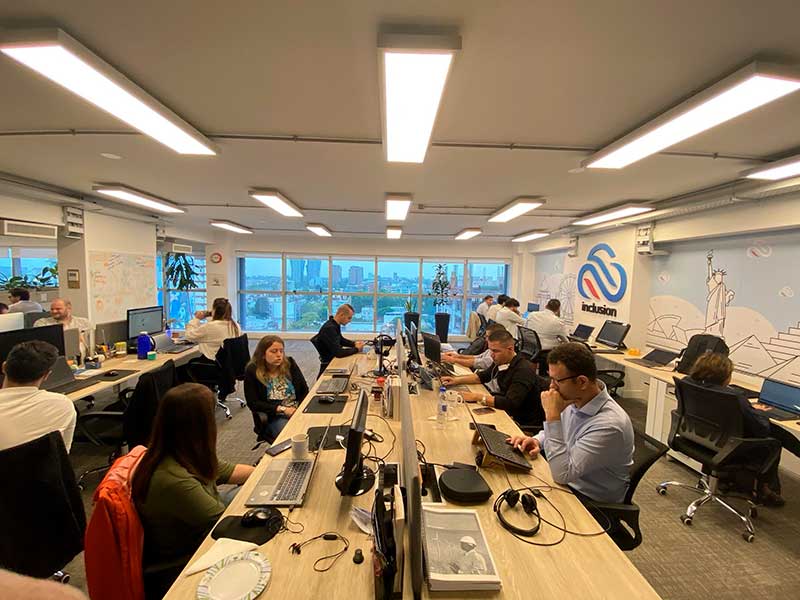 Top Pros and Cons of IT Staffing
Talent
Quickly integrate outstanding software engineers that increase your team's capacity and add value to your project.
Easy Hiring
Easily find and hire the specific skill sets needed for each of your projects. No need to worry about talent retention.
Instant Know-how
Smooth out any project road bumps and minimize downtime with the expertise of an extended team.
Flexibility
Increase or decrease the size of your development workforce as needed with on-demand talent.
Possible Ramp-ups
Projects that require a high level of knowledge in company culture & context may create ramp-up times.
Reliance on Internal Processes
Flawed internal processes may extend some negative effects to outsourced staffing solutions.
Workflow Matching
Not all companies are used to working with extended teams. Adapting to their rhythm may take some time.
The difference between Staff Augmentation and Dedicated Teams
IT Staff augmentation provides hourly and/or part-time software engineers to support your in-house team's software development outsourcing cycle as needed. This avoids lengthy sourcing and recruiting processes and facilitates hiring highly-demanded roles that may be needed on a limited basis.
An expert autonomous team, often called 
Agile Pods
, typically composed of a PM, SW engineers, QA engineers, and other roles,
t
hat is capable of rapidly and efficiently delivering end-to-end technology solutions and value. Management is conducted jointly by an Inclusion Scrum Master/Engineering Manager and the client's product owner. Everyone interacts as often as needed to ensure optimal results at delivery time.
What to look for in your Software Development Partner
Top talented engineers in the market
High productivity and performance
A knack for innovation
Real-time communication capabilities
Distributed teams management
International reach and locations
Fluent, transparent, and constant communication
English-speaking and multilingual employees
Regional language proficiency level
Fluent, transparent and constant communication
Automation and data control capabilities
Deadlines, resources, and cooperation policies
Software Development Models
Use of effective frameworks like Agile and Scrum
Real-world experience on different projects and industries
Development team and customer relationship
Standardized procedures
Policy awareness and enforcement
Disaster recovery management