Transforming oil & gas for the digital world
Chile's national petroleum company (enap) received its clients' purchasing orders by telephone and e-mail, resulting in a duplication of work. On the other hand, the burden on their sap erp system was done manually, leading to typing errors and requiring efforts that were not time and cost-efficient.

We created a client portal that allows ENAP to directly execute a set of transactions in SAP ERP, which are integrated to its business process, end-users and service providers.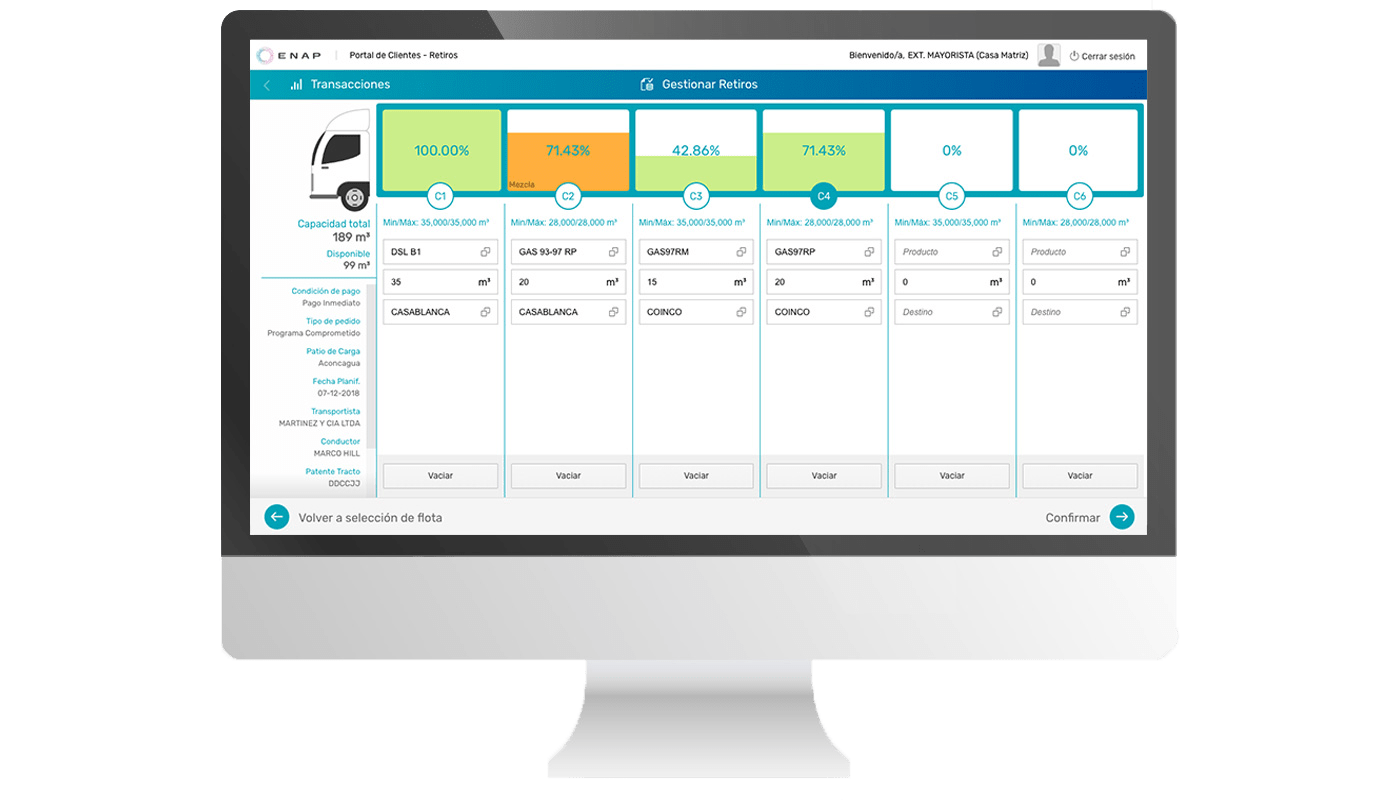 Centralization of its orders and dispatch maps.
Facilitate and speed up communication with its clients.
Reduce the number of resources allocated to the upload of P.O.S.