It is not a novelty that in these times of constant change and competition, whoever can organize their business in the cloud faster, will be the company that achieves better performance, higher profits, and lower costs. In this sense, several software solutions -old and new- are showing up as a key changeover for different industries.
Here, we're focusing on one of the most interesting recent solutions (ServiceNow) and its differences from a classic, proven one: Salesforce. Keep reading and find out which one is the best fit for your company!
How are ServiceNow and Salesforce helping companies?
With the advent of systems like ServiceNow, businesses found an easy way to successfully migrate their data, databases, and customers to the cloud. Salesforce, on the other hand, has been helping companies manage their relationships with leads and customers for around 20 years. However, although ServiceNow is commonly put up as strong competition for companies like Salesforce, this premise could not be further from the truth.
But let's not get ahead of ourselves. First, we need to explain what ServiceNow is to understand how its partnership with Salesforce doesn't clash, but rather enhances each other.
Is ServiceNow a SaaS or a PaaS solution?
ServiceNow develops a cloud computing platform to help companies manage digital workflows for enterprise operations. It is a cloud-based company that provides Software-as-a-Service for technical management (SaaS). It also serves as a Platform-as-a-Service (PaaS), managing IT services and automating common business processes. Furthermore, ServiceNow has its own tools and a number of modal applications that can vary by instance and user, but it can easily integrate with other tools.
ServiceNow has multiple features, including its applicability in large and medium-sized businesses with varying business requirements. ServiceNow is a cloud-based platform that provides smarter solutions while also enhancing software development and security.
Some insist on comparing both tools, but it's crucial to point out that ServiceNow and Salesforce are not the same.
ServiceNow and Salesforce fundamentals
ServiceNow
ServiceNow's IT Service Management (ITSM) tools allow you to manage all of a company's business resources from the cloud. It is a business management tool that provides complete visibility to all areas of a company. ServiceNow has a platform that makes everything accessible.
Primarily, it stores everything from business goals to information about all projects, finances, customer service, human resources, and more. Everything is in a Single System of Record. ServiceNow not only provides complete visibility into how the business operates, but also provides tools to make employees more productive.
Here are some of the features of ServiceNow that you should consider. ServiceNow includes numerous tools for managing, allocating, and prioritizing resources in your organization, including: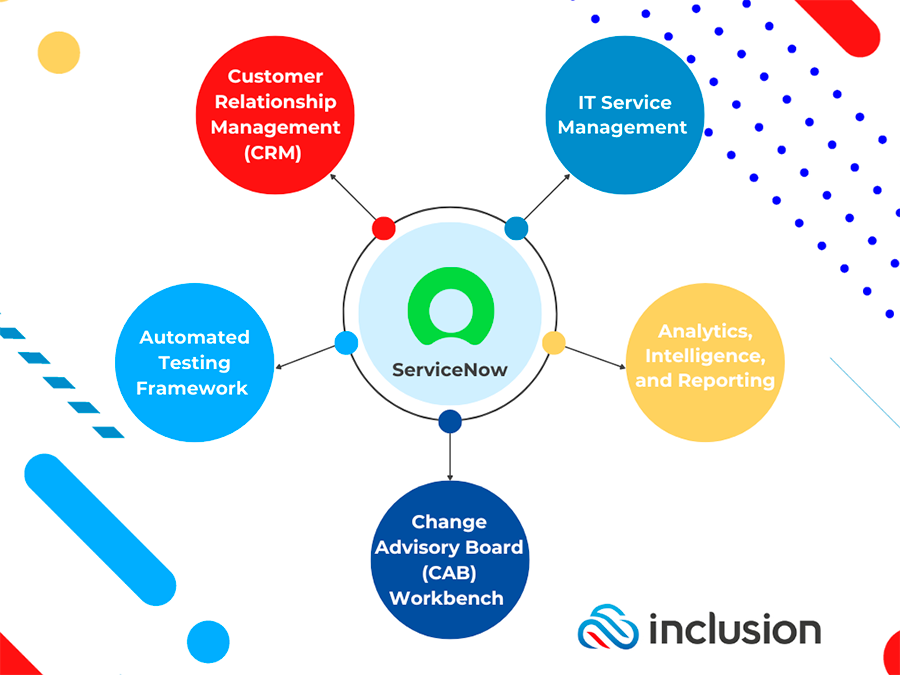 IT Service Management
You can easily monitor and resolve IT errors using AI-powered modules with the help of ServiceNow IT Service Management (ITSM). The more AI-enabled solutions that are used on a business network, the better they can detect flaws.
Analytics, Intelligence, and Reporting
Using the Natural Language Query (NLQ) prompt, IT teams can create reports such as bar reports, tabular format, and pivot tables in ServiceNow. This module also performs predictive analytics, predicting the occurrence of a result using statistical algorithms and machine learning based on past data.
Change Advisory Board (CAB) Workbench
Once configured, the Change Advisory Board (CAB) Workbench uses an automated workflow to create all the components of a CAB meeting. The CAB definition includes attendees, a calendar schedule and any calendar changes, recorded meeting notes, and the status of change requests.
Automated Testing Framework
The Automated Testing Framework (ATF) employs automated validation tests to assist customers in accelerating the deployment of new apps while reducing risk and focusing on functionality. With automated testing, separate test data and time-consuming rollbacks are no longer required.
Customer Relationship Management (CRM)
Account and Contact Management, as well as Warranty and Contract Management, Case Management, Asset Management, and Knowledge Management, are all included in the updated Customer Service Portal.
Salesforce
In the case of Salesforce, this cloud-based CRM system helps manage all customer service-related tasks across various platforms.
Salesforce manages all aspects of the relationship between the company and its customers. From individual customer contact information to offers, support requests, etc. As a result, daily customer service operations are greatly facilitated and customer-company relationships are improved.
Some of Salesforce's features define its popularity and its top position in the international business marketplace: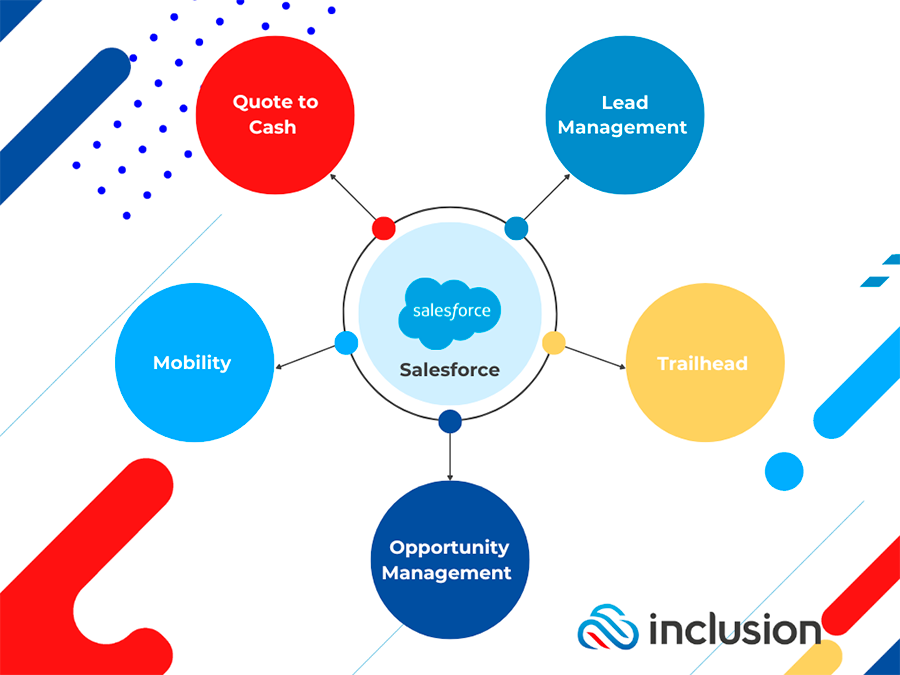 Lead Management
The main feature of Salesforce is an activity timeline for lead management. It gives complete control over every updated activity of the company's contacts while adhering to best industry practices. It also makes use of the sales path of the related documents to aid comprehension.
Trailhead
Trailhead's Salesforce Integration offers numerous benefits and features to startups and small businesses. Trailhead provides exceptional services to its customers, including built-in intelligence support. It provides an end-to-end customer view by capturing data from emails, calendars, and support channels.
Opportunity Management
Salesforce allows the company to manage each sales deal and communicate with the prospect. It also has some steps that guide you through each transaction and inform you what you need to do to win the game.
Mobility
With the Salesforce Mobile App, it is easy to access CRM data from anywhere. This allows you to see every detail, including meetings, account updates, and events, at your fingertips. You can also view the offline data updates without an internet connection.
Quote to Cash
Salesforce CRM simplifies quote management by automating three key elements: Configure, Price, and Quote (CPQ). Sales teams can use CPQ to select the best quotes for their customers based on the most recent discounts.
After briefly reviewing some features of both services, one question remains floating in the air.
How do ServiceNow and Salesforce complement each other?
Both ServiceNow and Salesforce are very popular, offering premium services with many features and functions that don't exactly match. One is an ITSM tool (ServiceNow) and the other is a professional sales CRM (Salesforce). As explained above, ServiceNow's ITSM solution provides a single platform to automate all your business processes.
The "Now" platform supports all ServiceNow solutions using a single data model. It is characterized by ease of implementation and use. It is appreciated by both business users and developers through its rapid development to build apps on its platform.
Salesforce CRM supports four platforms: Web, iPhone, Android, and Windows. It can be used by different teams to share intelligent and accurate customer information in real time. For this reason, it is recommended for companies with multiple departments.
ServiceNow structures and automates workflows to simplify service delivery. The tool promotes administrative discipline to design interactive workgroups while automating tasks and services.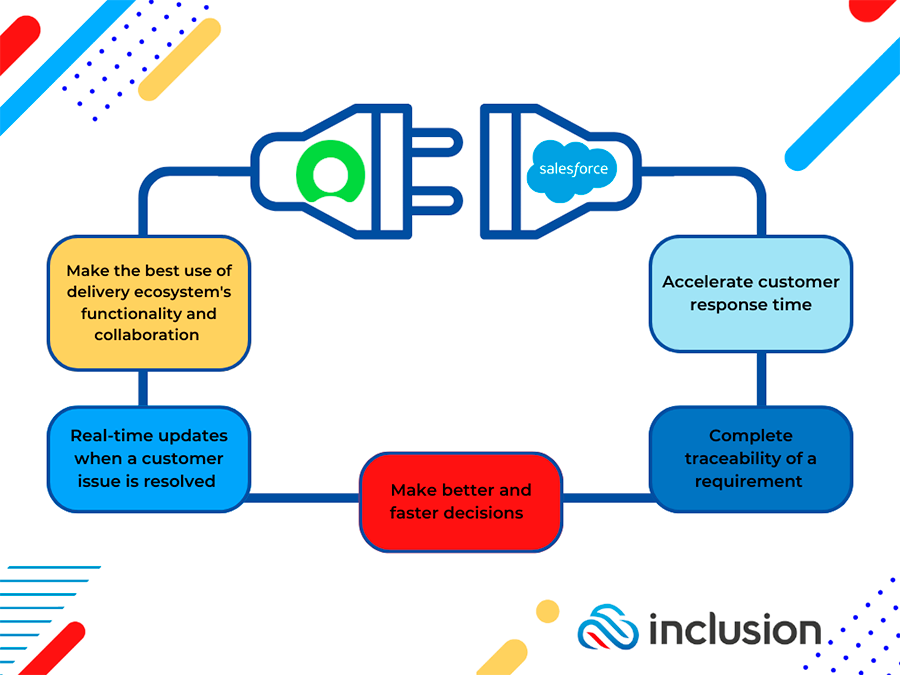 ServiceNow provides IT Operations Management
With the IT Operations Management (ITOM) solution, IT operations become proactive and benefit internal business operations. At the same time, IT activities are also automated, increasing the ability to streamline work.
ServiceNow provides everything you need to manage your IT services. Human resources, field service, facilities service, legal, financial, and marketing services.
Integrate ServiceNow with Salesforce
The integration of ServiceNow and Salesforce provides the support and sales teams with real-time visibility into each other's work and priorities. With this level of visibility, team coordination improves, customer issues are resolved faster, and customer communication becomes smoother.
When comparing Salesforce and ServiceNow, Salesforce allows you to streamline communication with your customers by retrieving all relevant information, whereas ServiceNow allows you to optimize your customer support operations by connecting siloed systems.
To put it short, Salesforce is the best tool for large organizations with multiple departments, whereas ServiceNow is best for organizations that handle sensitive data for ticketing and prioritization queues.
Find the tool that fits your needs
Both SaaS-based platforms have an insane number of users and popularity. As a result, the best choice between Salesforce and ServiceNow is entirely dependent on your business projects and requirements. They are both excellent at providing support and services to their respective customer bases.
Implementing ServiceNow and Salesforce
If you read this article, it's probably because your company is going through a digitization process. And that isn't always easy.
Luckily, we can help you. If you're willing to implement ServiceNow or Salesforce solutions in your company, we are ready to provide entire specialized teams to carry out your digital transformation process.
Don't hesitate to write so we can discuss your business needs and help you take your business to the next level!