Microsoft Designer is an AI-powered design tool that allows users to create graphics, presentations, documents, and more with just a few words. This tool is aimed at business professionals, marketers, students, and others who want an easy way to create polished and professional designs without advanced design skills.
In this article, we'll explore how Microsoft Designer works, its benefits, and how it can boost your productivity and creativity.
Unveiling Powerful New Designer
Microsoft's new AI assistant for design, Microsoft Designer, democratizes design by creating professional designs with prompts.
It can generate logos, flyers, presentations, reports, and more, using machine learning models trained on millions of human designs.
Although AI may not match human creativity and emotional intelligence in design, Designer has the potential to be a game changer for small businesses and individuals. It's currently available as a free preview with paid plans starting at $9.99/month.
AI Tool for Augmenting Creativity
Like most AI assistants, it works by entering descriptive phrases or keywords, the AI generates a series of options to choose from, and users can then customize the designs to their liking.
While Microsoft Designer will not replace human designers, it serves as a useful assistant to boost creativity and productivity for creating simple to moderately complex designs.
As AI continues to advance, tools like Microsoft Designer will become even more capable, offering new ways to incorporate AI into our creative processes.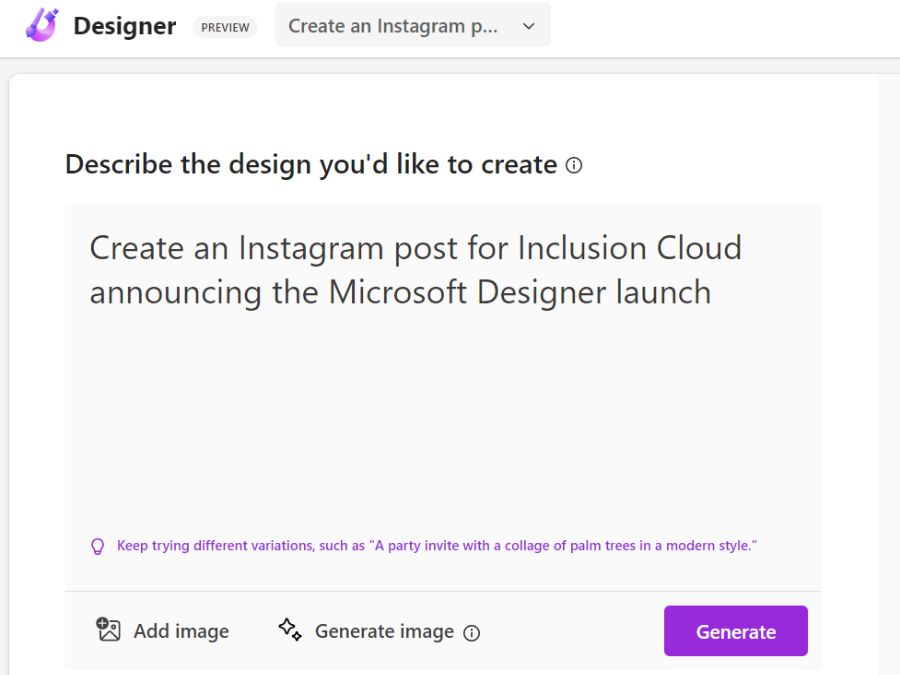 Microsoft is integrating AI and machine learning into many of its popular programs and services, including Microsoft Office and Microsoft 365. Tools like Microsoft Designer showcase how AI can enhance creativity by providing suggestions and options to choose from.
Here are some examples of the benefits of Microsoft Designer:
AI models are trained on massive datasets of designs, they get better at recommending and predicting what might work well.
Human input is still required to customize the designs and inject personal style.
By combining the speed and scale of AI with human judgment, these AI-powered tools aim to boost productivity and empower users to create more in less time.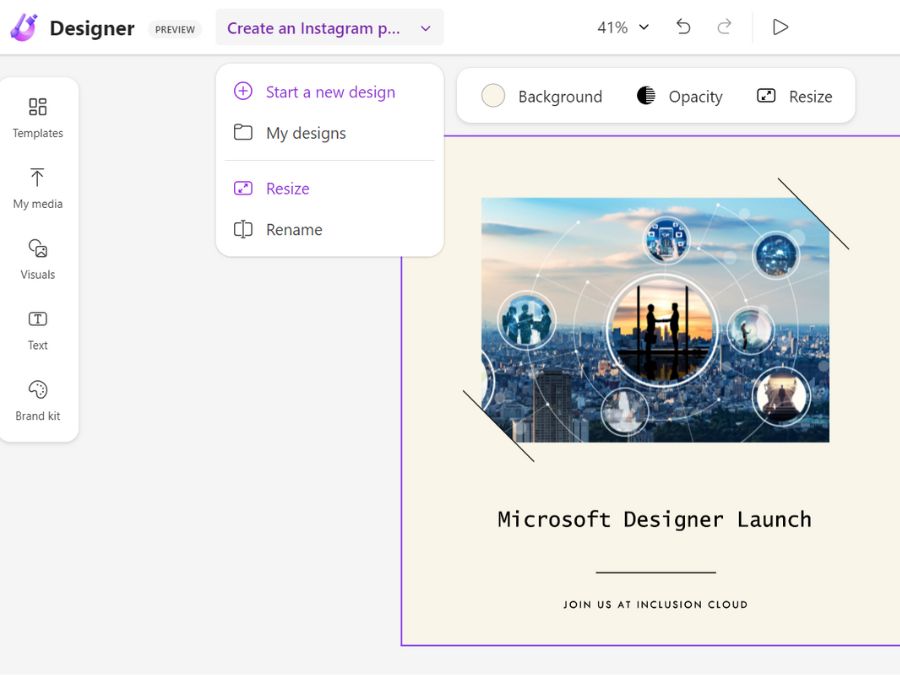 Top Features of Microsoft Designer You Need to Know
Microsoft Designer is an AI-powered tool that promises to boost designer productivity by implementing multiple new features. Some of its key features include:
AI-generated design suggestions
The tool provides design options tailored to the user's needs using machine learning models trained on millions of designs. The user must simply describe what it is trying to create, and Microsoft Designer will suggest layouts, color palettes, images, icons and more to get started with.
Customizable templates
While AI provides the initial suggestions, the user can then customize every aspect of the design to fit their preferences. Easily change colors, fonts, and images, add its own content, and more. The AI learns from users' customizations to provide more relevant suggestions over time.
Time-saving efficiencies
By relying on AI to provide an initial set of options, Microsoft Designer saves time searching for inspiration or elements to include. This allows users to focus on the creative work of customizing the design and making it its own original version.
Seamless integration
Microsoft Designer integrates with other Microsoft 365 apps; therefore, it can easily import content from Word, PowerPoint, Excel, and more. Users can export its finished design to the appropriate app to use, publish or share as needed. The tight integration makes it simple to create professional-looking content with the apps you already use.
Ongoing Updates for Microsoft Designer
Microsoft Designer is continually evolving and growing in availability and features. New updates are released regularly, ensuring that users have access to the most up-to-date tools and resources. Some of the upcoming changes include improved AI capabilities, new templates, additional designs to choose from, and more. With Microsoft Designer, you can rest assured that your projects are always updated and running as smoothly as possible.
Conclusion
Microsoft Designer is a powerful tool that enables users to create content quickly, easily, and efficiently. With its AI capabilities and regularly released updates, Microsoft Designer offers all the features necessary for creating visually appealing, engaging content.
Whether you're just starting out with digital design or are an experienced professional looking for new tools to help make your job easier – Microsoft Designer has something for everyone. If you need assistance getting started with this amazing tool or have questions about how to get started with tools enhanced with AI, Inclusion Cloud can help take your visual presentation of data to the next level – contact us!