Dreamforce 2023 has us all with high expectations; after last year's event, we can only expect amazing updates and new technologies from Salesforce. Last year, Inclusion Cloud had the honor of taking part and reporting on all of the updates and news that the event had to offer.
But before we dive deeper, let's take a moment to explore what Salesforce is and why Dreamforce is so exciting. 
Salesforce: Expert Tips and Strategies
So, if you are searching for a powerful customer relationship management (CRM) platform to take your business to the next level, look no further than Salesforce. As the world's leading CRM software, Salesforce enables businesses to streamline their operations, boost sales performance, and improve customer engagement. 
By utilizing Salesforce's cloud-based software system, companies can manage all aspects of their sales, marketing, customer service, and analytics from a single, centralized location. With features like automated sales processes, customer interaction tracking, and performance data analysis, Salesforce provides businesses of any size with the tools they need to make informed decisions and drive growth. 
With over 150,000 customers in more than 100 countries, this is one of the largest and most successful companies in the world. By providing a platform that allows businesses to manage customer data, track customer interactions, and automate processes, Salesforce has made it easier for businesses to stay connected with their customers. This has enabled companies to increase their efficiency and productivity, as well as improve customer service. 
It has also had a major impact on the tech world: The company's cloud-based platform has enabled businesses to access data from anywhere in the world, making it easier for them to collaborate and share information.  
Furthermore, Salesforce's AI capabilities helped them to obtain insights into customer behavior and trends, allowing them to make better decisions and improve their customer experience.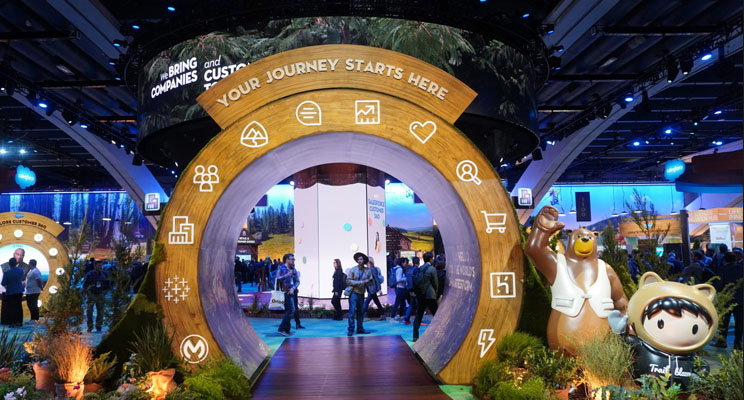 Unlocking Business Growth: Tools to Upgrading Your Company 
These tools are a set of software applications that can help to manage customer relationships more effectively. One of the important benefits of Salesforce tools is that they enable businesses to streamline their customer interactions, providing a more personalized and efficient experience for customers. By having all customer information in one place, companies can easily track client communications and respond to inquiries quickly and efficiently. The solutions are easy to reach and even easier to use.  
Besides, Salesforce tools also provide valuable analytics capabilities, allowing businesses to gain insights into their customers' behaviors and preferences. With the ability to create custom dashboards and reports, it can make data-driven decisions to improve client interactions and grow the company. 
Sales Cloud 
This powerful CRM tool makes it easy for businesses to track their leads, manage customer accounts, and monitor sales performance. With the Sales Cloud, you'll have everything you need to streamline sales processes and stay on top of customer interactions, allowing the management of prospects, and contacts (both private and corporate accounts), closing sales deals, with a complete analysis and acquisition of customers. 
Service Cloud  
If you're looking to provide your customers with personalized service experiences, the Service Cloud is the tool for you. This customer service platform allows you to offer support across multiple channels, including email, phone, and social media; with today's customers expecting instant access to customer service on their terms, this software offers 24/7 worldwide service options, ensuring that your clients are always taken care of. With features like quick response times and easy accessibility, it can improve customer satisfaction and loyalty. 
Marketing Cloud 
Marketing can be a daunting task, but the Marketing Cloud makes it a breeze. This automation platform allows businesses to create targeted campaigns and track customer engagement, making it easier than ever to connect with your audience. With personalized journeys at your fingertips, you can ensure that customers receive targeted content and experiences that resonate with them. This not only boosts engagement but also leads to long-term relationships with your clients. As a cloud-native solution, this platform is accessible from anywhere, anytime, allowing you to streamline your marketing efforts and maximize ROI (Return on Investment). 
Analytics Cloud 
To gain valuable insights into your customer base, the Analytics Cloud is the way to go. 
 This business intelligence tool enables you to create custom dashboards and reports to make data-driven decisions and optimize your clients' interactions. One of the most significant benefits of Salesforce Analytics Cloud is its ability to provide real-time data insights. This means that it can monitor key metrics and trends as they happen and adjust strategies accordingly. 
Wave Analytics Cloud 
Finally, the Wave Analytics Cloud is a data visualization tool that can help businesses explore and analyze their data. At its core, Wave Analytics Cloud is designed to provide businesses with a 360-degree view of their operations. It integrates with a wide range of data sources, such as CRM systems, spreadsheets, and social media, to provide a complete picture of business performance. 
Altogether, Salesforce provides a suite of powerful tools that can help businesses of all sizes manage their customer relationships more effectively. Whether you are looking to streamline your sales processes, provide personalized service experiences, or gain valuable insights into your customer base, Salesforce has a tool that can help you achieve your goals.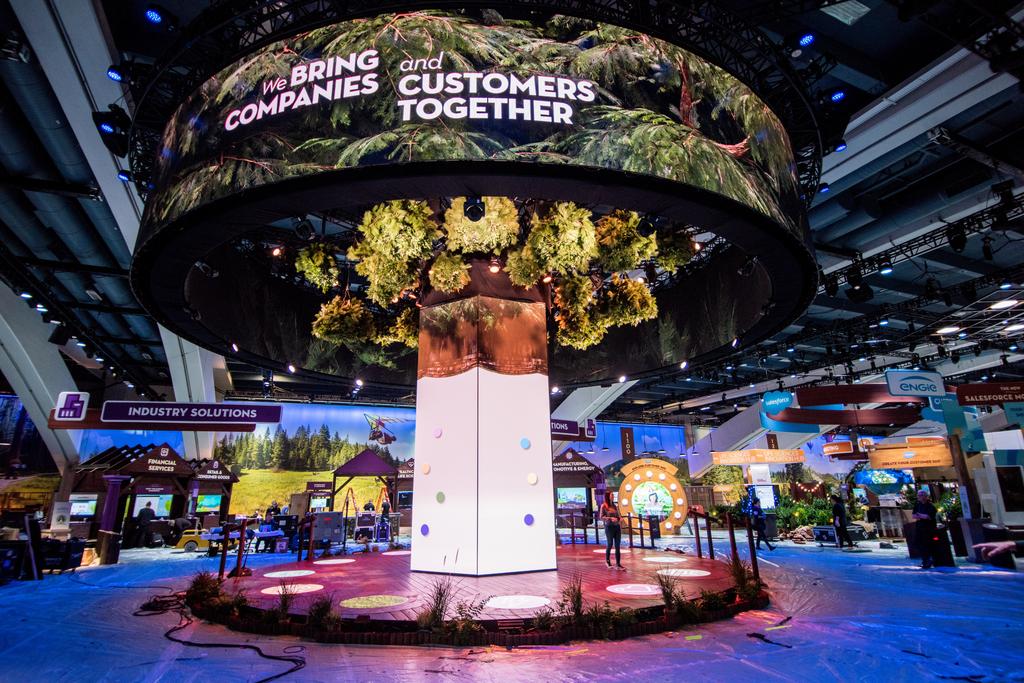 Dreamforce 2022 Highlights
Dreamforce offers a unique opportunity for experts, developers, and customers worldwide to share innovative ideas and stay up to date on the latest industry trends. Be prepared to connect, network, and learn at this premier event for CRM enthusiasts. 
The 2022 edition of Dreamforce was held in San Francisco, California, and it was a massive success. Attendees from various industries were present, including business leaders, marketers, developers, and IT professionals. The event was attended by over 40,000 participants, making it one of the largest technology conferences. Over 1,000 sessions and 60 keynotes were featured, with notable speakers such as Bono, Jane Goodall, Matthew McConaughey, and Jennifer Hudson taking the stage, and Red Hot Chilli Peppers performing live.  
Here are some of the announcements made:   
Genie:
The new platform is an upgraded version of Salesforce's existing marketing CDP, with additional capabilities such as superior AI and automation tools.
Genie allows Salesforce to add real-time features to its CRM functions, which means users can access real-time business intelligence reports and offers companies the opportunity to activate workflows and actions based on data changes. With the launch of Genie, Salesforce has opened the CDP to more users beyond Marketing Cloud subscribers.
The platform will also have pre-built tools available for users of Salesforce's various clouds, including Tableau, Slack, and MuleSoft. Salesforce Genie recently announced a data-sharing partnership with Snowflake, which means that Snowflake and Genie can be connected with just three clicks, helping customers make the most of Customer 360 across both data lakes. 
Slack Canvas:
This new feature allows remote teams to collaborate, curate, and share information easily within their Slack channels.
Slack Canvas integrates with various applications, including Jira, GitHub, and Tableau, and can also be integrated with Flow to trigger message-based actions and solutions in Slack Canvas.
The feature aims to improve team collaboration and increase the efficiency of remote selling and is built to suit the needs of marketing, design, and sales teams in running their campaigns, projects, and sales accounts. 
Dreamforce 2023 So Far
Salesforce has not yet announced the theme for Dreamforce 2023. However, we are sure it will be an exciting event full of surprises, news, and fun.
What we can confirm at the moment is the date of the event. You can already mark in your calendar September 12-14th.
We will be updating our blog with all the information that comes to light about Dreamforce 2023 so that you will be among the first to know everything about it. Stay tuned!