For Latin American developers and engineers, being on the radar of US companies has always been a very attractive option.
For the time being, the average annual salary of a software developer in the US is around $73,000—and the better your qualifications, the higher it goes. Besides, there has been a steady shortage of qualified US developers in recent years, so US tech companies are more open to hiring specialists from abroad than ever before.
But working in the US can be an elusive goal when missing clear connections or opportunities, even as a developer. Interviews are a stressful matter because, on the one hand, we feel tested and, on the other hand, arbitrary parameters that depend on what the company is looking for can be taken into account. At Inclusion Cloud we have these useful tips to successfully overcome key moments in the interview process.
Tips you should know once you got to the interview as a developer for a US company
a. Be a Problem Solver Developer
Team leaders tend to look for a software developer who is excellent at problem-solving as well as technically skilled. These are the people who can propel great software forward.
b. Be a Polyglot, be Versatile
Don´t be a total expert in just one language. Companies look for software engineers who are familiar with two or more technologies. They need someone adaptable.
Great software developers are not only problem solvers; they are also open-minded individuals who are willing to broaden their knowledge and skills. Because technology will never stop evolving, you must constantly learn about innovative technologies in order to stay competitive in the industry.
c. Be an Active Contributor
At some point, to improve things in a project, all developers will have to collaborate with others. Different kinds of roles take part in a software development team. For example, you can find Developers (back-end, front-end, full-stack), Architects, Project Managers, Testers, and so on.
A high-quality software development project is the result of developers who can not only fulfill their specific roles but also complement the needs of others on the team. This is particularly true when using agile methodologies.
Developers must also have strong communication skills to fully comprehend the project's vision and accurately communicate their thoughts on it.
d. Prioritize talent over experience
Team leaders have begun to prioritize skills over experience. This is not to say that experience isn't valuable. It is critical if you want the project completed in a specific way.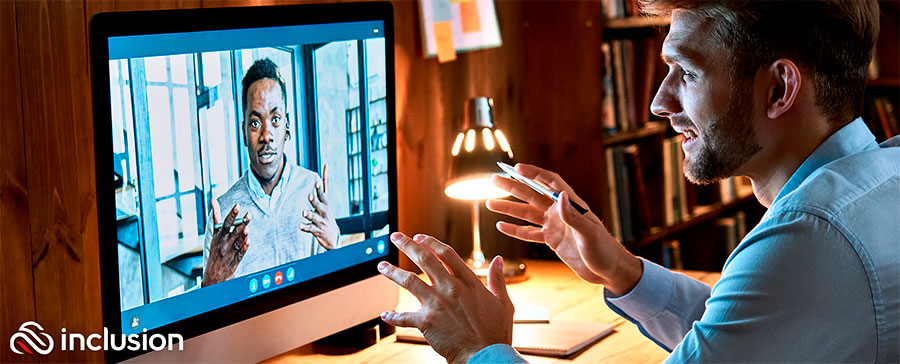 However, if you want to give something new to the project you aspire to work on, you should consider thinking of out-of-the-box innovations. That will give you a competitive advantage.
You should always keep in mind that different software projects need different types of developers.
***
But there are also some skills to keep in mind that aren't directly related to your college degrees or job talents. These qualities are very important to US companies as it has to do with the country's work culture.
Integrity
People in the United States are frequently more concerned with the developer's integrity than with their technical abilities. It is essential for American companies to have employees who share the same values in their personal lives as they do at work. It is not a problem for a company to investigate your social networks; in fact, it is a requirement for companies that value their reputation.
Likewise, it may seem obvious, but don't lie to the people who oversee the interview in any way. It won't help you. Be truthful and mean what you say.
If you change jobs frequently, you will not be trusted
Most US companies will think twice if a candidate has only been at their last one or two jobs for six months or less. If you've moved jobs frequently, try to explain your reasons to the interviewer. Persuade them that you are seeking long-term commitment and that you will not leave after three months of work.
Ability to integrate into a multicultural community
Companies in the United States frequently hire people from all over the world. Of course, they must be able to get along with one another and work effectively together. What cool products and efficient work can we expect if there are constant conflicts?
Your CV
The CV in the United States is distinctive. It is a detailed, chronological list of a candidate's entire career, including information on their accomplishments, publications, education, and so on.
We would like to share three important points about creating an excellent CV:
It is important to note that several employers in the United States, especially big corporations such as Google, Amazon, and Facebook, now use an Applicant Tracking System (ATS). Tailor your CV for the desired role to avoid being filtered out by the ATS. First, carefully read the job application text, and then write the CV.
Keep an eye on the length and organization of your CV. A typical US resume is one page long, but it may be difficult for a tech specialist to fit all of their skills and qualifications into a one-page document without reducing the font size, which must be 12pt for the main part and 14-16pt for section titles and headers.
To keep it concise, it should be no more than two pages long and include the following sections: Title (the position you are applying for), Contact information (name, e-mail, phone number, LinkedIn profile enlace), Summary (2-3 sentences on your skill set and experience), Professional experience, Work history (in reverse chronological order), Education, Skills, Hobbies (optional), Certificates (optional). In most cases, references are not required on a resume. If an employer requires references, they will request them after the interview.
Nowadays there is an extra advantage if you are looking to apply for an outsourcing position in the United States: if you live in LATAM you have the advantage of being considered a nearshore developer.
We know that being hired for these jobs implies exhausting processes, but we at Inclusion Cloud are always ready to accompany you to help you get the job you want.
If you are an IT developer and want to check out our open positions, you can do it here.